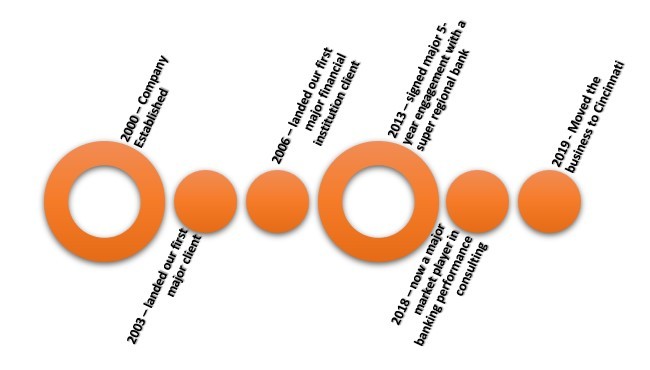 KOOP was founded in 2000 as a general IT consultancy with a very simple mission statement:
"We Keep It Simple: You Get More & Pay Less"
Why should our Customers pay more if we can offer the same or better professional IT services at a fraction of the cost of the other Big 5, 10, 100, ... brand name consulting firms.
We say: "No!"
In 2019 we made a major decision to move the business to the USA within the Cincinnati tri-state area. We continue to provide a heavy emphasis in the financial services sector with specialization in banking performance consulting including strategic management consulting, advisory, core & digital banking conversions, digital transformations, staff augmentation, creative design, technology selection & implementation, and full IT services. KOOP plays hard off the ball, and we work to build long-term client relationships that are built on trust, value, and dependability.
All KOOP's consultants are elite in their areas of expertise and practice
Every KOOP Customer is 100% referencable as we're not satisfied until our Customers are
At KOOP we're all about flexibility ... we're like the yogis of the consulting world in that do whatever it takes to meet the needs of our Customers
KOOP prides itself on working with only the best, so this is why we've partnered with leading technology partners to deliver our services

Zfort Group is a full-cycle IT services company focused on the latest technologies. They have 20+ years of experience in building innovative and industry-specific software products for their clients.

NeenOpal is a global mgmt. consulting firm with a unique and specialized focus on Data Science in addition to be a go-to strategic partner for businesses ranging from budding startups to vertically integrated large organizations.

Established in 2004 in Atlanta, Georgia, M3 Consulting is a Technology consulting firm that provides services to a broad range of clients worldwide. They strive to provide their clients with innovative thinking and the highest quality of service to jointly advance their clients' business.