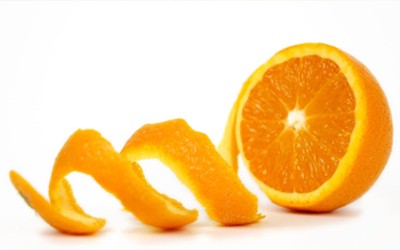 Cust. centricity, B2B, B2C, automation, omnichannel, tech. selection/impl, integration, cloud, AI/Ml, RPA, blockchain, AR/VR, chatbot, etc.
Customer experience design, UI design, enterprise/system architecture, website, mobile/online apps, Comm/Mktg. content, training content, etc.
Strategic consulting, interim executive leadership/ mentoring, business/org./ process assessment/ optimization, advisory, lean six sigma, etc.
IT professional services offerings delivered by top talent across every space incl., but not limited to, it assessment, BC/DR, data center, infrastructure, infosec, data science, AppDev, QA, Sys. Arch., BA, sys. int., network, cloud, ERP, CRM, ECM, HRM, LMS, WMS, etc.
Mgmt. of S/M/L to Enterprise size & complexity programs & projects, PMO setup, mgmt., assessment, optimization, Program/ Project Assessment, Optimization or Rescue, Portfolio Mgmt., Project Mgmt. mentoring & training, SCRUM masters,
large-scale Agile implementations, all PM Process/Methodology (Sprint, PMBOK, RUP, Prince2, XP, Kanban, etc.), and all Technologies (Core Banking, Digital Banking, FinTech, CRM, ERP, RPA, Blockchain, AI/ML, CIAM, etc.)
Solution selection and vendor evaluation including assessing the current state and envisioning future state, developing and managing the RFP process including scoring & evaluation, vendor due diligence, decision mgmt., contracting, and managing the implementation
Need expert IT help right away?
Don't wait. Reach out today for a free initial consultation and problem/opportunity statement. We will also provide a no-obligation proposal for any work identified.
KOOP has deep expertise in financial institutions (banks & CUs); however, we do have expertise in other verticals as well including but not limited to:
FinTech

Logistics & Supply Chain

Government

Energy

Agriculture

Telecommunication & Cable

Retail

B2B, B2C eCommerce

Airlines

Healthcare & Pharma

Manufacturing

Software Development

Insurance

Education
KOOP has a diverse group of IT specialist who possess and demonstrate extensive technical acumen within their given specializations including but not limited to:
Core Banking (Symitar, SAP, JHA, FIS, Fiserv, Finastra, Temenos, Mambu, Corelation, TCS, Finastra, InfoSys, etc.)

Digital Banking (nCino, NETTeller, eBankIT, Backbase, Technisys, BottomLine, etc.)

Project Mgmt. PPM (MS Project, Wrike, SmartSheet, Clarizen, monday.com, etc.)

Cloud (Azure, AWS, Google, etc.)

Software Dev (Python, SQL, Java, Javascript, C++, C#, HTML/CSS, Ruby, Perl, C, etc.)

Full Stack (MEAN, ROR, Flutter, Django, etc.)

Integration platform (Boomi, Mulesoft, Informatica, Oracle, etc.)

ERP (SAP, Oracle, Sage, NetSuite, etc.)

CRM (Salesforce, HubSpot, MS Dynamics CRM, etc.)

SCM (E2open, SAP SCM, Logility, Perfect Commerce, Oracle SCM, Infor SCM, etc.)

Logistics (ODOO, Dossier, OnFleet, etc.)